BP40 Bursary Scheme
Swinburne Sarawak, in collaboration with Yayasan Sarawak, offers a special bursary scheme for eligible Sarawakian Bumiputera students who enrol into its program of studies.
The Yayasan Sarawak BP40 Bursary Scheme provides opportunity for students to continue their studies at foundation, diploma or degree levels, at a subsidised tuition fee.
---
About the scheme
Limited to 100 students only.
Degree accepted by the Sarawak State Government for job applications
Endorsed by Yayasan Sarawak and the Sarawak State Government
For Sarawakian Bumiputera student from low and middle income (B40/M40) family background
Options to go on an exchange program to Melbourne campus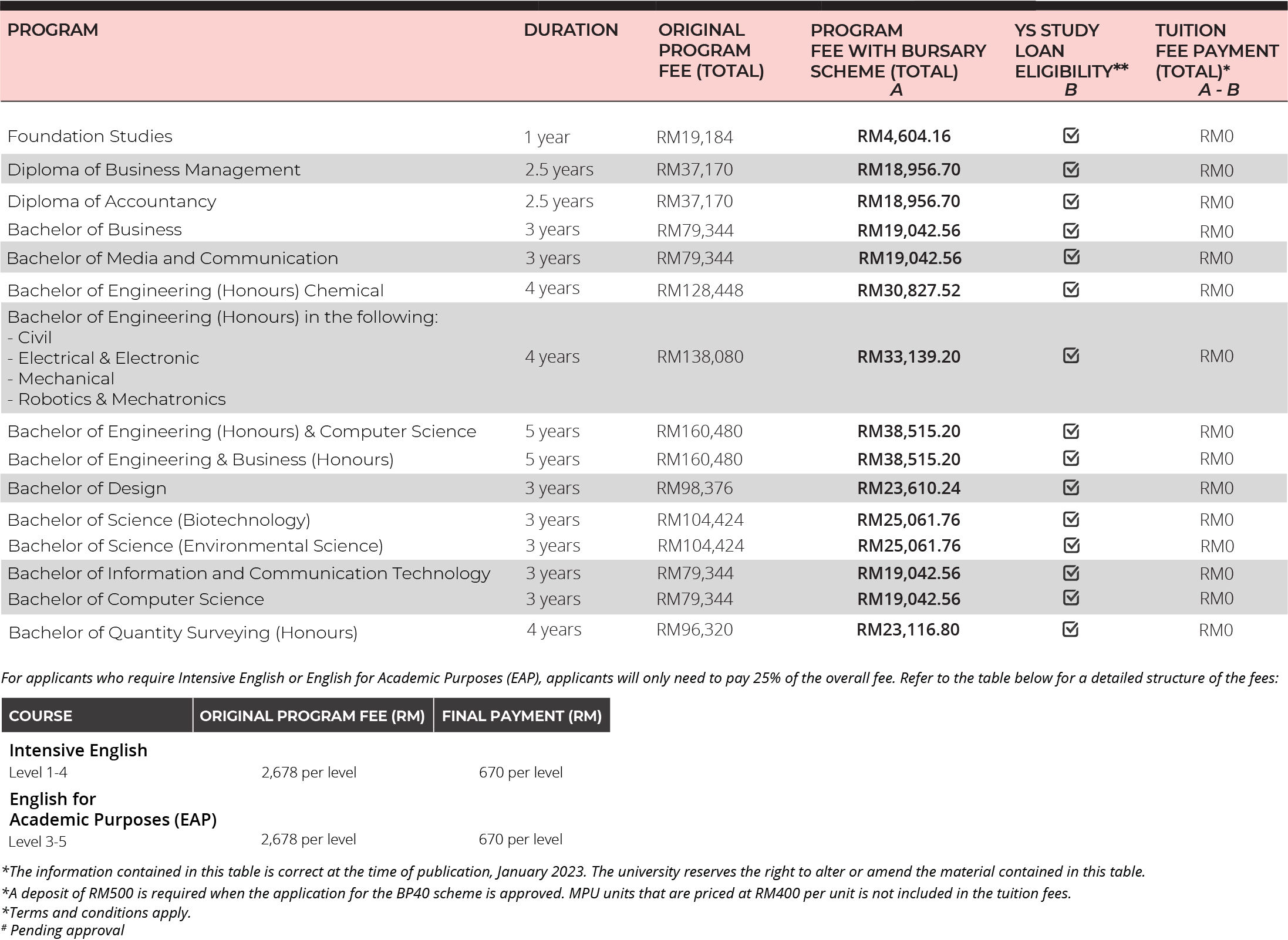 ×
**Yayasan Sarawak Study Loan
Students are also eligible to apply for a Yayasan Sarawak Study Loan to cover their remaining fees. In addition to the study loan, you will be awarded a living allowance of RM4,000 annually for the duration of your study. Upon graduation, you may receive rebates off your total tuition fee as detailed below:
- Attained a CGPA of 3.5 and above: 75% tuition fee rebate
- Attained a CGPA of 3.0 and above: 50% tuition fee rebate
Download the application form here.